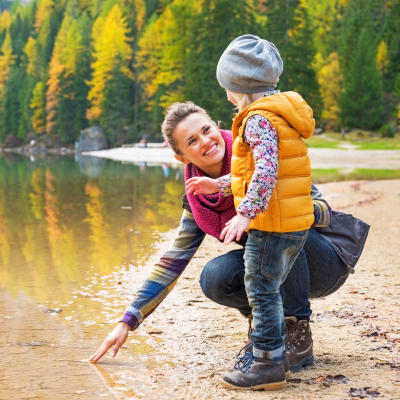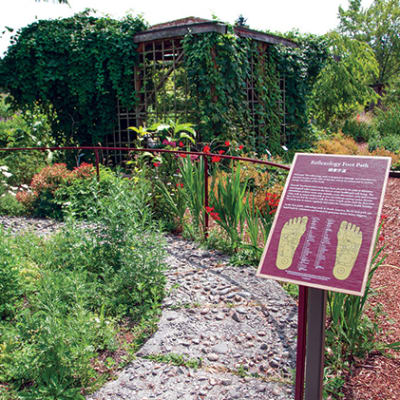 Medical Resources
Dr. Alireza Panahpour Systemic dentistry
Tummy Temple colon hydrotherapy, massage, lymphatic drainage, nutrition.
photo credit: nwtravelmag.com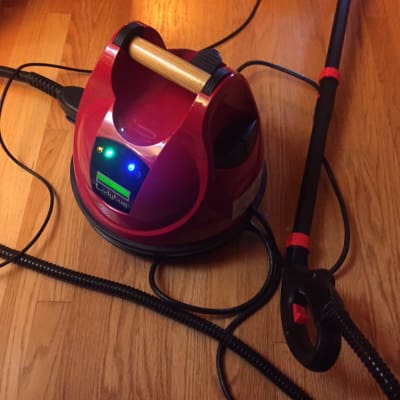 Non-Toxic Cleaning Methods
Maintenance, maintenance, maintenance!
We are big on maintenance here at Enliven. Tools regularly used include:
Ladybug Steamer. Between guests we steam everything, disinfecting both hard and soft surfaces. The steam is super-heated; soft items do not get soaked and dry nearly immediately. (Notice the steamer is a Seahawks fan. ;)
Miele Vacuums. Enliven's guest area has its own Miele vacuum with HEPA filter. Teresa (and Puppy Jack) have a separate Miele with HEPA in the owner's quarters.
E-Cloth Microfiber Cloths. Teresa found these cloths in Europe and loves their absorbency. They purportedly remove bacteria from surfaces, trapping it within its microfibers, but we don't rely on that. Bathroom surfaces are wiped down and dried each day which helps prevent mildew or mold.
Bon Ami cleanser is used to scour hard surfaces like sinks, showers and tubs.
Hydrogen Peroxide is used in laundry and in some cleaning to disinfect.
Vinegar is a staple.
Drains are kept mold-free with boiling water, baking soda and vinegar.
Laundry is washed with Seventh Generation Free and Clear, steam and EC3 laundry additive with a second rinse cycle to ensure fabrics are free of detergent residue.
Laundry machines are kept free of mold with EC3 Laundry additive.
Vodka is available for sanitizing in guest areas for guest use.
The only chemical cleaner used at Enliven is a bleach solution required by the Health Department for cleaning kitchen surfaces prior to food preparation. We also use bleach solution in the clean cycle of Enliven's washing machines regularly to keep the machines residue-free.