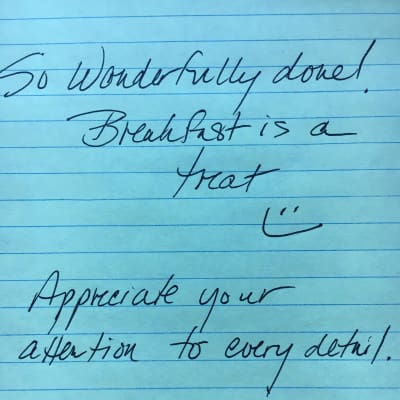 Enliven's Breakfasts
Gluten-free and dairy-free deliciousness!
Start your day the Enliven way!
Choose one of our hearty and healthy gluten-free dairy-free organic/non-GMO breakfasts!
Standard Enliven Breakfast, $19
Healthy and delicious–and portable, so you can take items with you to fuel your day!
Fresh organic fruit
Assorted non-GMO non-dairy yogurts (coconut, cashew, almond)
Packaged organic hard boiled eggs
Homemade (and truly delicious!) gluten-free dairy-free baked goods
Homemade grain-free gluten-free dairy-free granola
Bob's Red Mill gluten-free oatmeal cups
Assorted raw organic nuts
Assorted dried organic fruit
Paleo Autoimmune Protocol (AIP) Breakfast, $29
A plateful of assorted raw organic vegetables, including greens.*
Small amount of fresh organic low-sugar fruit
Avocado
Sliced organic and/or grass fed deli meat (beef, chicken or turkey)
*Steamer available in dining room if you prefer your veggies freshly steamed.
As always, there are a variety of organic oils and organic spices to adjust tastes to your liking. All breakfast items can be transferred into glass containers for transport (provided.)


"Breakfasts were delicious! I would go back just for the breakfast!! To be able to enjoy a nutritious, healthy breakfast before I was off for the day, made my trip. I often missed lunch because my days were so busy and if it weren't for Teresa's awesome breakfasts I would have been starving. Starting my day off with a full belly makes me smile :) Teresa is a fabulous baker. She made these coconut breakfast cookies with all natural ingredients and they were so yummy....I grabbed a few extra for the road." V, Trip Advisor Review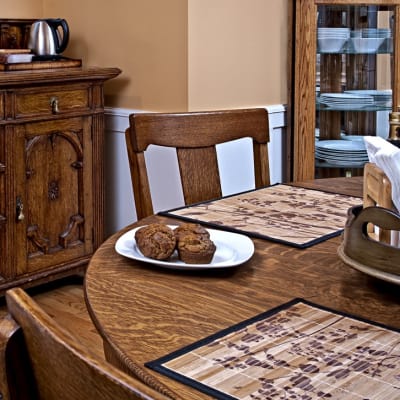 Make Your Own
Enliven's dining room is outfitted for simple meal prep. It's open for guest use 24/7; quiet hours are from 10pm to 7am (for guests who are sleeping instead of cooking!)
The dining room features:
Refrigerator
Convection oven
Ceramic hot plate
Sink with filtered water
Dishwasher
Silverware and serve ware
Dishes
Pots and Pans
Electric Kettle
Blender
Glass containers for storage
Assorted ziplocks/BPA-free plastic wrap/foil
Organic coffees and teas
Basic cooking necessities

organic olive oil
organic coconut oil
organic balsamic vinegar
organic salt and pepper
organic honey
assorted organic spices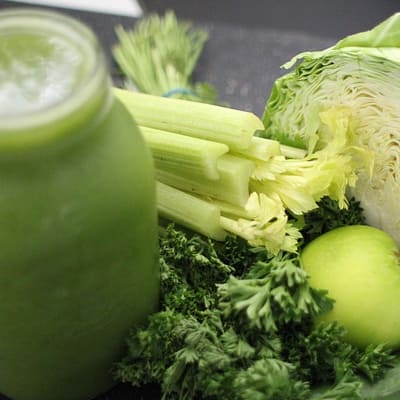 Healthy Meal Delivery Services
Secret Ingredient Meals
The Secret Ingredient is a personal chef (private chef) service that specializes in therapeutic cooking. The Secret Ingredient supports clients with a wide variety of health conditions, diets, food sensitivities and food allergies. We take care of any diet (diabetes, gluten-free, dairy-free, sugar-free, candida, paleo, low FODMAP (SIBO), GAPS, SCD, autoimmune and many others).
After an extensive consultation with owner Ella Ehlman by phone, her team of therapeutic chefs will batch cook meals to your specifications. Batch cooking means you will get more than one meal of each item you order.

Please contact The Secret Ingredient at least one week before your scheduled stay at Enliven regarding meal preparation and delivery.

Enjoy!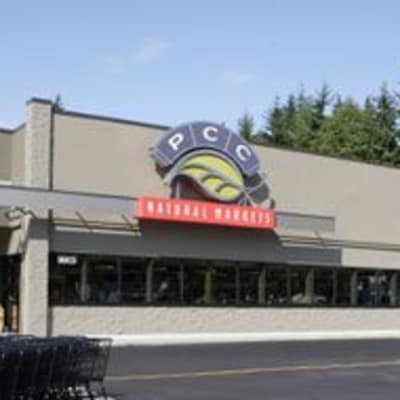 Organic Grocery Stores
Stores that offer mostly organic foods:
Stores with some organics, generally more affordable: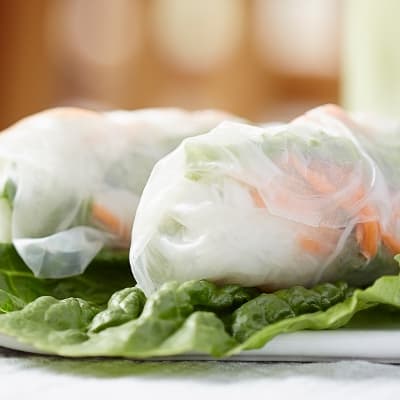 Organic Restaurants
Revolve True Food and Wine Bar (Bothell) Organic, local, grain-free, gluten-free, non-GMO. Includes delicious keto meals on the menu. Fabulous!
Cafe at Bastyr University (Kenmore) uses foods harvested from Bastyr's organic herb and vegetable garden. Open to the public.
Trellis at the Heathman Hotel (Kirkland) Quintessential farm-to-table fare; some certified organic, all local and sustainable.
Hugo's (Redmond) Organic, gluten-free, soy-free, cow dairy-free, grass-fed beef, wild-caught fish...we could go on and on. Delicious.
Café Organique (Kirkland) Organic and gluten-free café with food, pastries, coffee and tea.

Deru Market (Kirkland) Local, organic seasonal food "cooked with love from scratch daily."
HeartBeet Organic Superfoods Café (formerly Thrive) (Ravenna) Organic, vegan and raw! If you're a dessert person, try the Tiramisu. If they have it in stock. Which is rare--it sells fast.
Chaco Canyon Café (University District) Sustainably produced, organic, non-GMO, eco-friendly and local.
Tilth (Wallingford) Certified organic Northwest cuisine by James Beard Award winning Maria Hines. Gluten-free and dairy-free options available.
Agrodolce (Fremont) Certified organic Sicilian cuisine using local ingredients from James Beard Award winning Maria Hines. Gluten-free and dairy-free options available.
Photo: Hugo's Restaurant